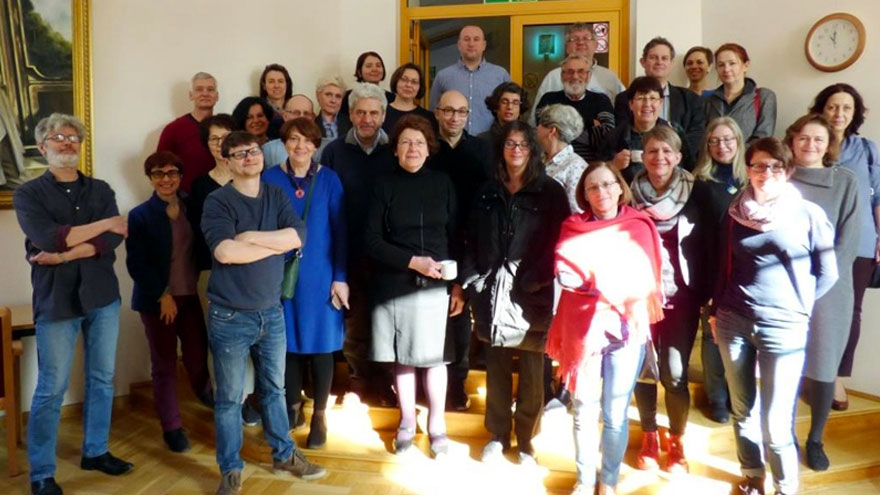 17 Dec

HOW TO TEACH ABOUT THE HOLOCAUST A Polish-French seminar

A seminar on Holocaust education for Polish and French teachers took place from 12 to 17 February 2017. Organised by the Centre for Education Development from Warsaw and the Mémorial de La Shoah from Paris, in collaboration with the Museum of the History of Polish Jews, it summarized the seven-year-long cooperation between the former two institutions.

The seminar gave its participants an opportunity to expand their knowledge on Jewish history and culture and familiarise themselves with the current state of research on the Holocaust. The participants further developed their competence to teach about the human rights, the history of the Jewish minority in Poland and the history of the Holocaust and its consequences.
The seminar featured workshops carried out in mixed international groups, presentations of the participants' professional achievements, lectures delivered by representatives of both national groups, discussions on films dealing with the Shoah, and visits to the Museum of the History of Polish Jews as well as historical sites (Warsaw, the site of the Kulmhof/Chełmno Extermination Camps).